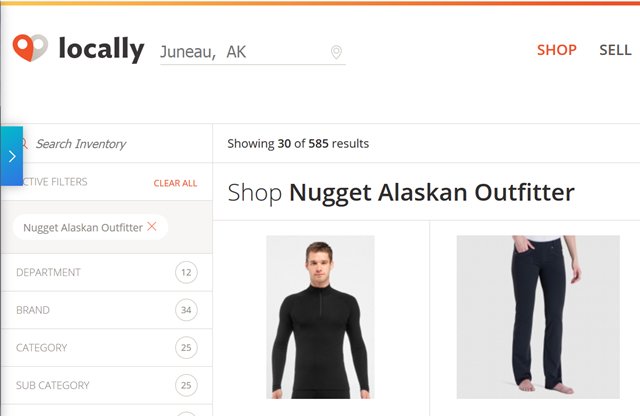 Find us on Locally.com!
Click on the IN STOCK link above to go directly to our Locally.com pages. Here you will find a variety of items that we currently have in stock. Choose reserve item and we will put a hold on it for in store pick up. We can also mail items for you, just give us a call.

We send out coupons every two weeks through our email list. If you are interested in joining - click the link below to sign up. You will receive one e-newsletter and two coupons per month. You can see our past newsletters on our website at http://nuggetoutfitter.com/p/newsletters.


e-newsletter sign up