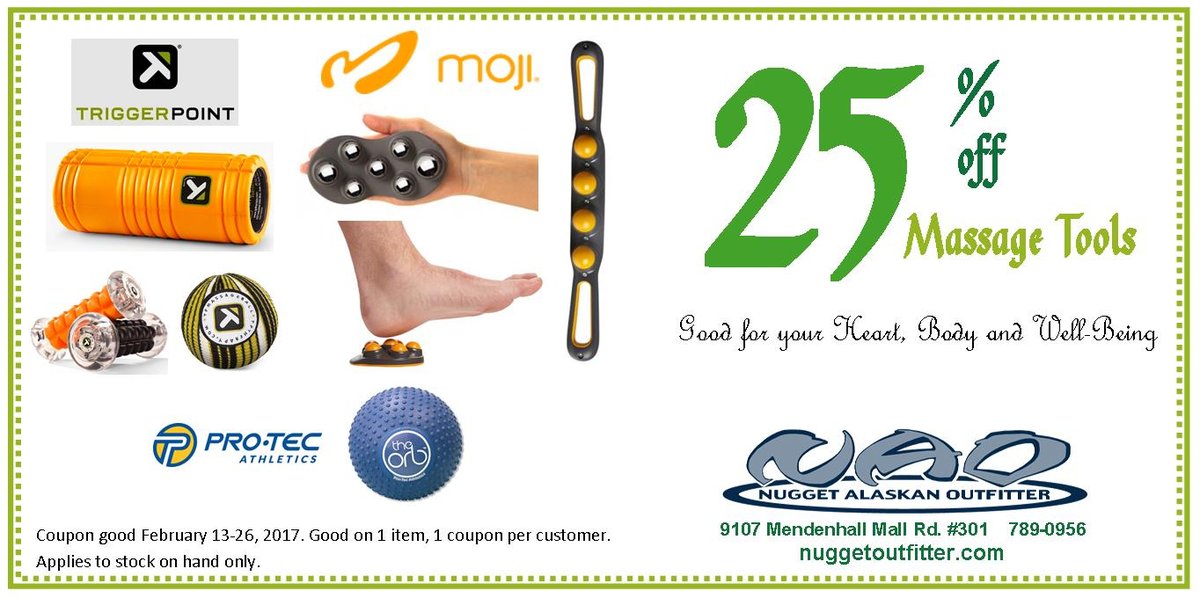 Happy Valentines Day!
Although, massage can be an effective treatment for reducing stress, pain and muscle tension, the best benefit is that it produces feelings of caring, comfort and connection. The perfect treat for you and your Valentine!
We send out coupons every two weeks through our email list. If you are interested in joining - click the link below to sign up. You will receive one e-newsletter and two coupons per month. You can see our past newsletters on our website at http://nuggetoutfitter.com/p/newsletters.
Happy Valentines Day!
e-newsletter sign up